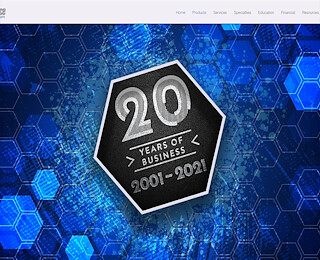 Your patients deserve the best possible care- and when it comes to meeting their needs, RadSource makes it affordable and accessible. We're proud to be a significant supplier of Mobile Portable X-Ray Systems to hospitals and private sector healthcare facilities from coast to coast. Trust RadSource Imaging Technologies for the biggest names in imaging equipment; names like Samsung, Summit, Fuji, Techno-Aide, and many others.
Source-Ray is a manufacturer that is getting noticed in the medical industry for delivering solutions to everyday issues faced in the healthcare industry. When mobility matters, your staff can rely on the Source-Ray SR-130D to provide your patients with bedside imaging.
Benefits of Owning the SR-130D:
The SR-130D is one of the lightest Mobile Portable X-Ray Systems available to purchase today, featuring a high-frequency inverter that is very light, resulting in superior portability.
Can be used in all hospitals, medical centers, nursing homes, home health care, military facilities, correctional facilities, sports complexes, and numerous other applications.
The SR-130D offers an extremity range that is adjustable in 1 kVp increments.
Provides exceptional image quality for both soft tissue and bone resolution.
Product features and specifications:
Designed from start to finish with agility in mind. Product designers and manufacturers had your facility's bottom line and patient care at the heart of this product's creation process.
Seven cassette capacity means storage takes up less space in your facility.
The SR-130D is exceptionally maneuverable, featuring a natural 2-step transport process your staff is indeed going to appreciate.
Feel free to see additional product specs in our website's 'Products' section when you click the mobile portable X-Ray Systems link and choose Source Ray from the menu. If you have questions about this or any other X-Ray machine or equipment we carry, call one of our product specialists. We're always happy to answer questions or direct customers to the right equipment for their facility's needs.
Mobile portable X-Ray Systems eliminate the need to waste time determining logistics for patients who should not be moved but require prompt imaging to diagnose their condition. Now your staff can bring imaging options directly to their bedside with the SR-130D. In just seconds, the column folds down and out of view for effortless maneuverability through narrow hallways, in and out of elevators, around corners, and from room to room.
RadSource can save your facility a significant amount of money when purchasing imaging equipment by offering certified refurbished equipment that has been thoroughly inspected, restored, and performance tested to ensure excellent function in your facility. If you're interested in speaking with someone about purchasing equipment from our 'Refurbished' catalog, give us a call or connect with us through our online contact form.
We are proud to offer three options in financing to make owning the newest equipment even more affordable. RadSource may also be able to purchase your out-dated or unwanted imaging equipment and allow you to use the proceeds to offset the cost of newer hardware.
Mobile Portable X Ray Systems
RadSource Imaging Technologies, Inc.
8666803380
8121 NW 97th Terrace
Kansas City
MO
64153
View Larger Map